swells, pines, rustles ...

for symphonic winds orchestra
2022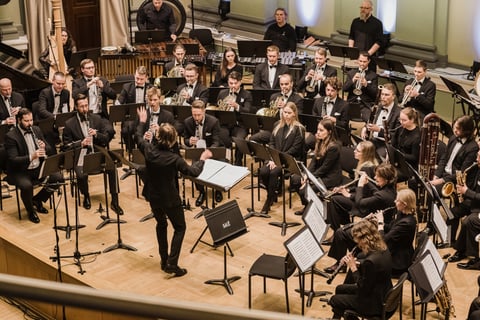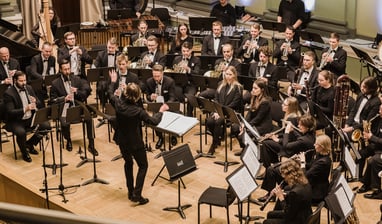 It's a work that tries to describe the uncommon state of being in a rather mystical, unusual situation, when you are taken away by what you hear, see and, as if lifted off the ground, lose your sense of time, space and other everyday things.
This piece, as it is, is the result of listening to an unnamed audio recording. It had a sound, a volatile, ever-changing rustling. As I instinctively began to think it might be the sea, my imagination began to create the circumstances in which it was recorded. However, in those visions I could not see myself anywhere. Towards the end of the recording, the rustling sound was complemented by sounds uncharacteristic of a seaside soundscape, which immediately gave me an idea of what was happening. These sounds were recorded on a summer night, sitting on the moss under a pine tree, listening to the pine trees being bent by strong wind gusts.
Premier at Baltic New Music Days/"Iš Arti" festival 2022
Performed by Lithuanian Symphonic Wind Orchestra
Conductor - Karolis Variakojis